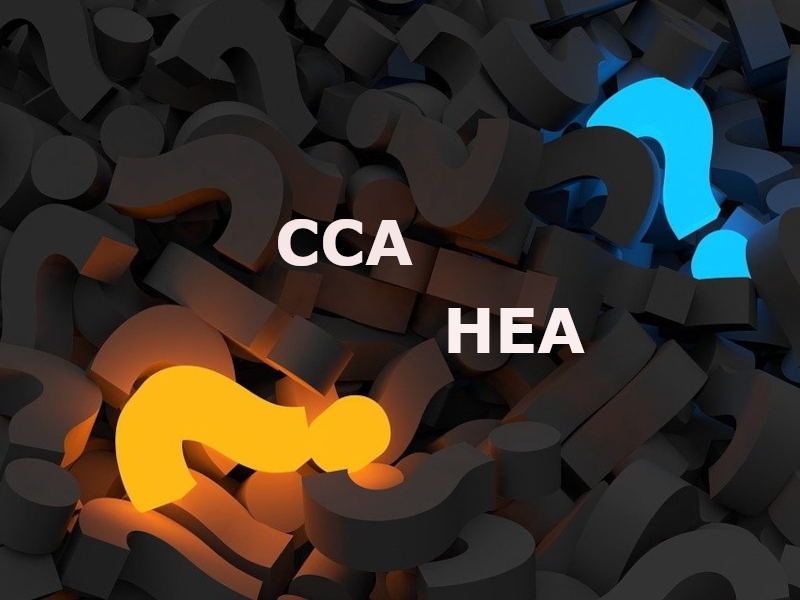 Programme Details
The Priority Programme will comprise two branches:
High entropy alloys,

HEA

, which are defined within this Priority Programme as single solid solution phases, preferably with simple crystal structures.
Compositionally complex alloys,

CCA

, consisting of multiphase microstructures with two or more phases, which may include a solid solution phase.

---
The HEA branch aims at the achievement of a basic-scientific understanding of materials properties that are due to the high entropy effect:
Identification of specific properties that occur as a consequence of the salient features of HEA.
Repudiation of interpretations mistakenly ascribing properties as being specific to HEA.
Fundamental understanding of the characteristic structural and microstructural features of HEA, with particular attention to their influence on mechanical properties.
The CCA branch will follow a more application-oriented approach. The aim is to identify and to tailor chemical, crystallographic or microstructural features that govern promising mechanical properties of CCA, making them attractive for future application. Alloys considered should have additional characteristics such as:
Adequate room-temperature properties (including tensile ductility and fracture toughness).
Ability to be produced in sufficiently large quantities (> 100 g and > 100 mm in size), which allow for conclusive determination of materials properties.
Machinability, so that desired specimen geometries can be prepared.
Read more (DFG, 1st phase 2016)